Guests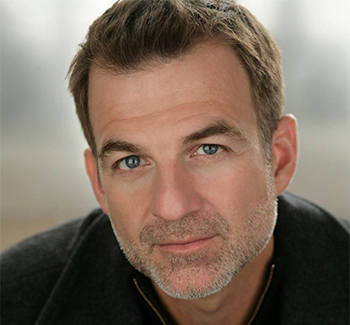 Gregory Abbey
Voice Actor
Gregory Abbey is an actor, writer, and filmmaker living in New York City. Gregory also worked at 4Kids Entertainment where he voiced characters on several animated shows including Yu-Gi-Oh! (Tristan), Teenage Mutant Ninja Turtles (Raphael) and Yu-Gi-Oh! 5D's (Yusei Fudo). He also voiced Cyclops in the motion comic The Astonishing Xmen, written by Joss Whedon. This is the closest Gregory will probably ever come to being in an Avengers movie.
Greg Abbey will be participating in a joint VA panel and will be participating in paid autograph signings.
Cash preferred (Prices are subject to change)
Autograph for Fan's Item: $30
Autograph for Fan's Funko: $50
Autograph 8 x 11 photo (provided by Greg): $40
Autograph Card (Provided by Greg): $50
Autograph Jumbo Stardust (Provided by Greg): $50
Autograph 11 x 17 (provided by Greg): $60
Long quote: +$10
Purchasing 2 autographs or more: free selfie
Selfie: $20

Vincent Corazza
Voice Actor
Vincent has had an impressive Voice-Over career recording thousands of commercials, and being the signature voice for many major networks including CBS; FOX: NBC; TBS, and USA, as well as the CBC in Canada to name a few. Currently he is the promo voice for The Late Show with Stephen Colbert. Vince has played roles in numerous animated TV shows, most notably Darien Shields/Tuxedo Mask in the iconic Japanese Anime series Sailor Moon; Alden Jones on Braceface; Sam Sparks of Rescue Heroes; and Shickadance in Ace Ventura-Pet Detective, plus he's been part of some of the most successful video game franchises of all time including Carlos Oliveira in Resident Evil 3; Zexion/Ienzo in Kingdom Hearts; and The Marquis De Lafayette in Assassins Creed III. His Narration credits are also numerous. They include James Cameron's Last Mysteries of the Titanic, and DVD extras for Dreamworks animated Feature's, from Bee Movie to Megamind to all the Shrek films, plus Kung-Fu Panda, Madagascar, and many more. Vince was especially honored to play JON in a Groundbreaking project called ANOMALY, the largest Graphic Novel ever created and the first to use Augmented Reality.
vincentcorazza.com
Facebook
Twitter
Cash only (Prices are subject to change)
Autographed 8×10 pics: $25
Autographed 5×7 pics: $15
Selfie: $20
Autographed 8×10/selfie combo: $40
Autographed 5×7/selfie combo: $30
Autograph for fan's item (not including Funkos) and quote: $25
Autograph for fan's item (not including Funkos) /selfie combo: $40
Autograph for fan's Funko: $40
Autograph for fan's Funko/Selfie combo: $55
Voicemail: $50
Shout-out: $50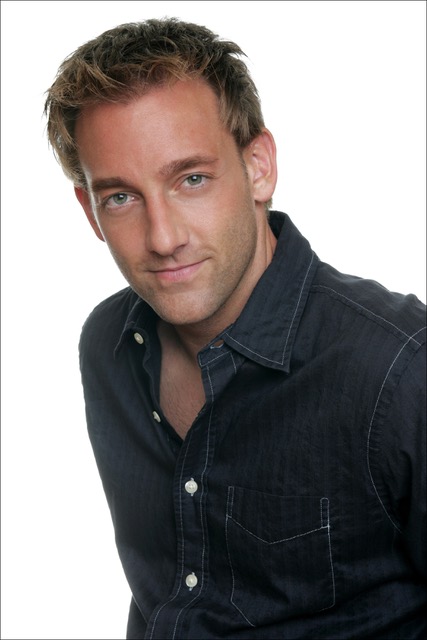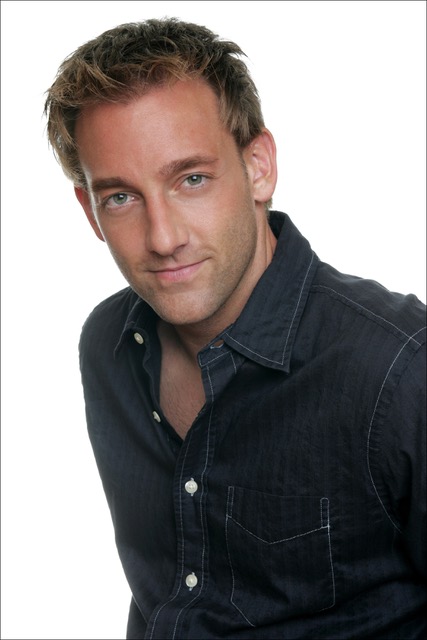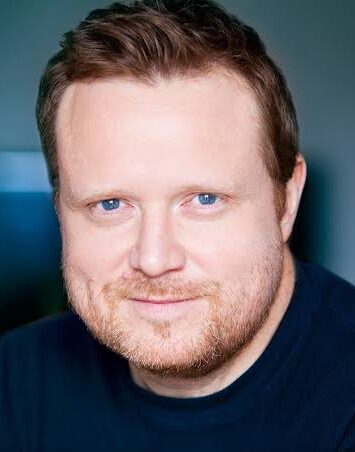 Ted Lewis
Voice Actor
Ted Lewis is a stage and voice-over actor. He has performed off-Broadway in New York City with the Bedlam theatre company and at various regional theaters across the country. As a voice-actor, Ted is best known for YUGIOH! (Bakura, Jack Atlas, Bandit Keith), POKEMON (Giovanni, Tracy Sketchit, Various), KIRBY: RIGHT BACK ATCHA! (King Dedede, Escargoon), TEENAGE MUTANT NINJA TURTLES (Ultimate Ninja) and many others. Most recently, Ted can be heard in the role of William in the English language dub of EMMA: A VICTORIAN ROMANCE.
Ted Lewis will be joining the joint VA panel and will be participating in paid autograph sessions.

Instagram
Cash only (Prices are subject to change)
Autograph for Fan's Item: $30
Autograph for Fan's Funko: $50
Autograph 8 x 11 photo (provided by Ted): $40
Autograph Card (Provided by Ted): $50
Long quote: +$10
Purchasing 2 autographs or more: free selfie
Selfie: $20

Kylie McNeill
Voice Actress and Musical Headliner
Kylie McNeill is a twenty-year-old singer/songwriter and actor based in New York City. She is the singing and speaking voice of Belle and Suzu in Mamoru Hosoda's, BELLE which premiered in theaters in January 2022 and is now streaming on HBOMax. Her other credits include Runaways at New York City Center Encores and the Delacorte Theater as well as The Public Theater's Gala Performance of From Hair to Hamilton. She was featured in the New York Times as one of the finalists for the Mabel Mercer Foundation's 31st Annual Cabaret Convention titled The Future of Cabaret and was profiled in Variety for her performance in BELLE. She has performed her solo concert at The Green Room 42 and Don't Tell Mama to sold-out audiences. She graduated as a musical theater major from the Professional Performing Arts High School in 2020.
Kylie McNeill, the English voice of Suzu/Belle in Mamoru Hosoda's BELLE, for an afternoon of music featuring songs from the film.
kyliemcneill.com
TikTok
Instagram
Cash only (Prices are subject to change)
Autograph: $30
Selfie: $30
Autograph/Selfie Combo: $50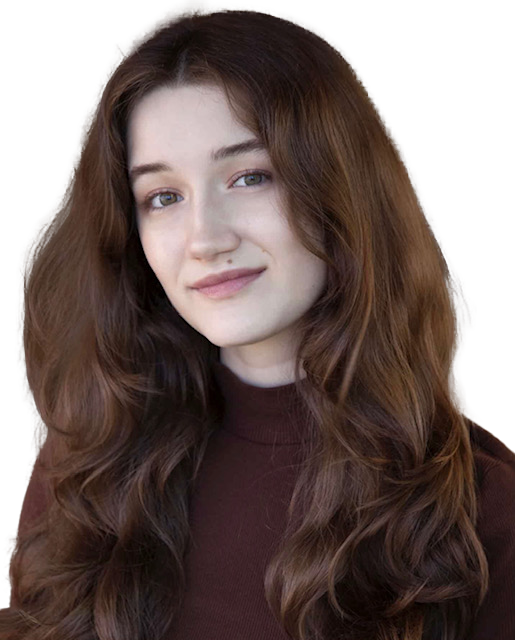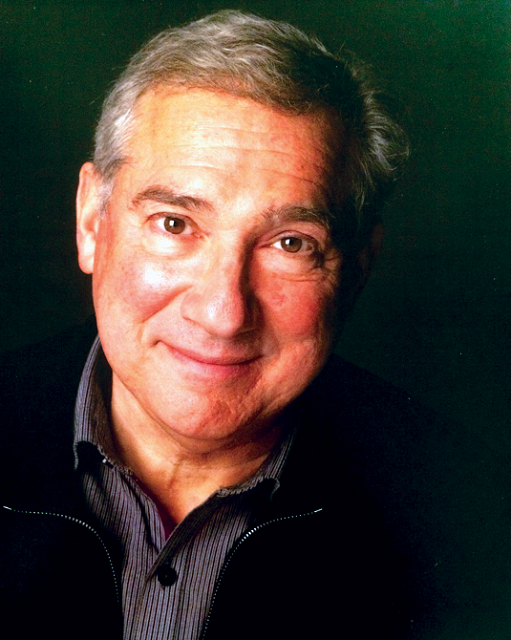 Stuart Zagnit
Voice Actor
Stuart Zagnit is a theatre, film, television and voice actor. He has worked on Broadway, Off-Broadway, national tours & regional theatre, including productions of WICKED, NEWSIES, FIDDLER ON THE ROOF, HOW THE GRINCH STOLE CHRISTMAS, LITTLE SHOP OF HORRORS, THE PRODUCERS, THE SOUND OF MUSIC and INTO THE WOODS. On TV, Stuart has been a guest star in episodes of LAW & ORDER, THE MARVELOUS MRS> MAISEL, THE BLACKLIST, THE GOOD WIFE, 30 ROCK, BLUE BLOODS and ELEMENTARY. As a voice actor, Stuart is best known as the original voice of Pokemon's Professor Oak. In addition, he has been heard in episodes of Teenage Mutant Ninja Turtles (Dr. Dome), Winx Club (Mike), Chaotic, Slayers, Viva Pinata & Captain Tyler, among others.
Stuart Zagnit will be participating in a joint VA panel and will be participating in paid autograph signings.
Cash, Credit Card, Paypal, Venmo (Prices are subject to change)
Autograph: $30
Selfie: $30
Autograph/Selfie Combo: $50
Inscription/Quote (ADD ON: PER 6 words): +$20
Voicemail: $60
Shout-Out: $75

Can't Dance Crew
Musical Guest
Just a group of friends that want to dance! We do kpop covers, jpop covers, original choreo, and honestly whatever we want! You might have seen some of our members competing at some east coast kpop competitions like Kpop Battles, Cover Star K, and even in South Korea at Changwon Kpop World Festival 2018! Or you might see us dancing in public in NYC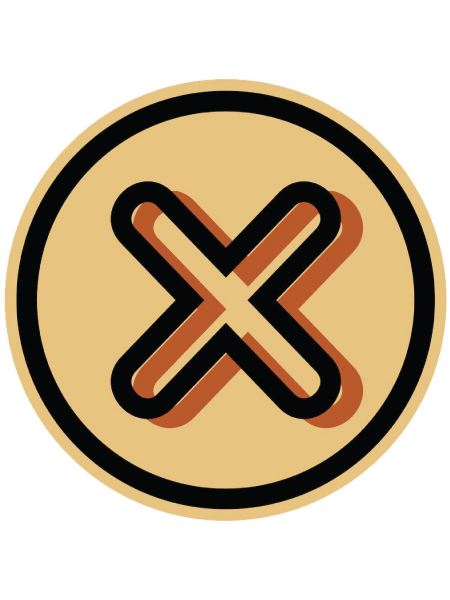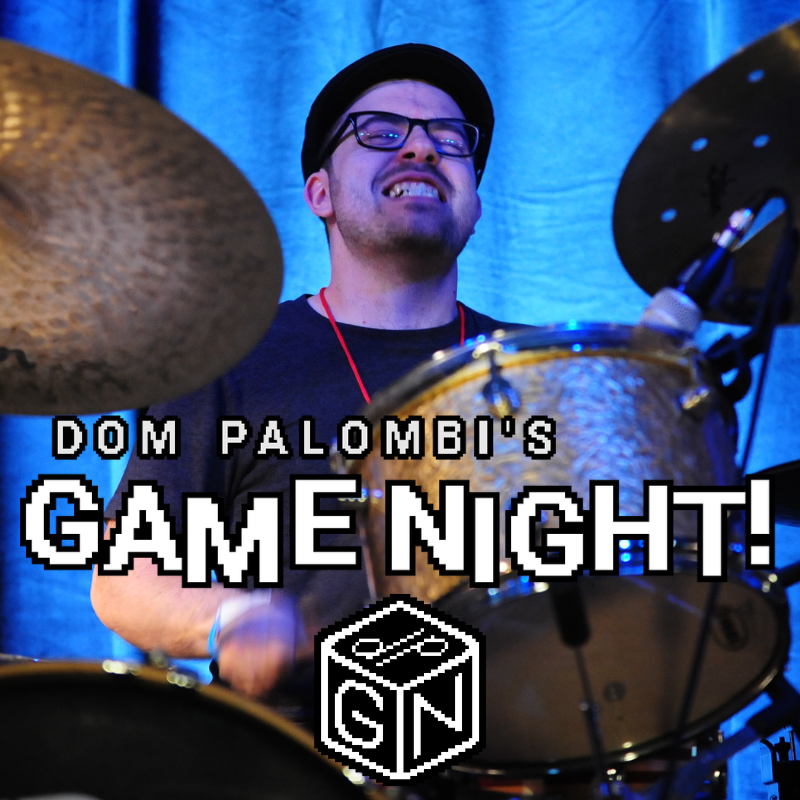 Dom Palombi's Game Night
Musical Guest
Dom Palombi's Game Night!, a Funk-Fusion Video Game Music Band bring a new twist to the scene playing Dom's arrangements of video game soundtracks, and original compositions inspired by video games and gaming concepts.

Eternal Hoshi
Musical Guest Opener
Hailing from the four corners of the world, Eternal HOSHI has united in New Jersey to recreate the passionate emotions of Anisong and J-Rock genres on a live stage for you! From classic anime OP to contemporary VTuber songs, Eternal HOSHI's wide yet carefully curated setlists are guaranteed to put on an electrifying show for all anime lovers.
The band consists of Guri (Lead Vocals), Kuba (Lead Guitar), Fred (Rhythm Guitar/Back-Up Vocals), Josh (Keys), Daybreak (Bass), and Kenji (Drums).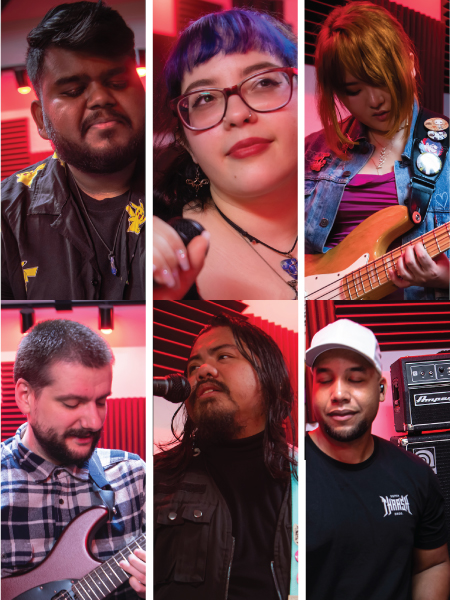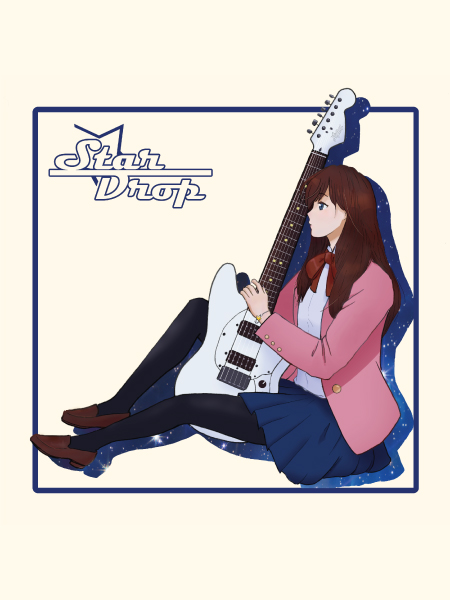 StarDrop Music
Musical Guest Opener
StarDrop is a Japanese Pop-Rock band formed in 2013. Their songs are an energetic blend of catchy melodies and introspective lyrics, inspired by music from anime and anime about music. StarDrop has frequently performed at Kogaracon, and is excited to be back for Kogaracon 2023!

Shauna Grant
Artist
With a love for all things pink and magical, Shauna J. Grant is a cartoonist who creates cuteness! She is the creator of the early reader graphic novels Mimi and the Cutie Catastrophe and Mimi and the Boo-Hoo Blahs, published by Scholastic, as well as the artist of First Second's graphic novel History Comics: Rosa Parks and Claudette Colvin. Shauna uses her cute, anime-influenced art to craft stories about self-love and empathy, and strives to show Black girls as the heroines of their own magical adventures. Native to the Bronx, Shauna now resides in upstate New York with her dog Sugarpaws.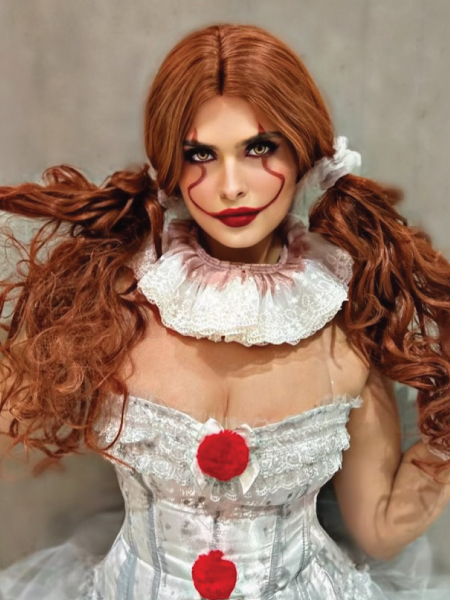 Angelina Stanek
Cosplayer
Angelina Stanek has been Cosplaying since the age of 7. As a child she would find it fascinating to see the adults around her transform. When she is not cosplaying she is a professional model and singer. Fashion and cosplay have had a intermix influence in each other. She used a mix of old and new to create her cosplays. At NYCC she was "Batgirl" and was able to sing for Guitaro5000 youtube channel. Angelina gains influence from anime, manga, movies and comics. Her music influences are very diverse as well. She takes inspiration for her own music via Metalcore ( Ice Nine Kills), Emo (My Chemical Romance), Kpop (Stray Kids) and Alternative (YungBlud), to name a few. Angelina sees a connection with cosplay and music and the way it interacts with its audience.
You can find her on all social medias under OMCUTENESS.

SharkBait Sarah
Cosplayer
Shark Bait Sarah is a Central Pennsylvania based cosplayer that has been cosplaying since 2013 and entering competitions since 2019. She cosplays from a variety of sources including anime, video games, movies and more. While she loves the challenge of creating a new costume and learning new techniques, her favorite thing is seeing what others create and the joy they bring to this hobby. When she isn't at a convention you can find her at a Renaissance Festival or at home playing FFXIV. Shark Bait Sarah's most notable works include Jinx from Arcane, Krile from FFXIV, Sovereign Klee from Genshin and Oogie Boogie from Nightmare Before Christmas.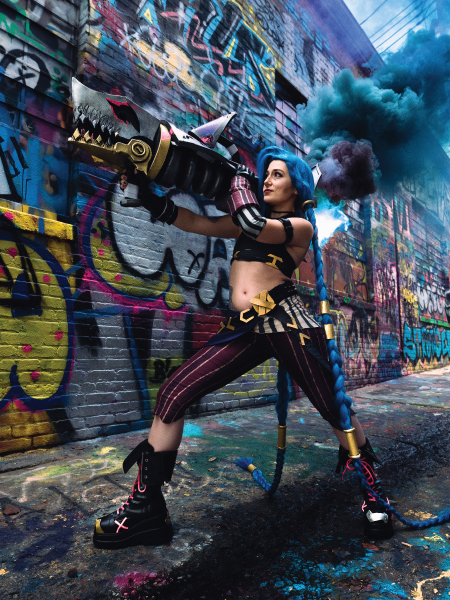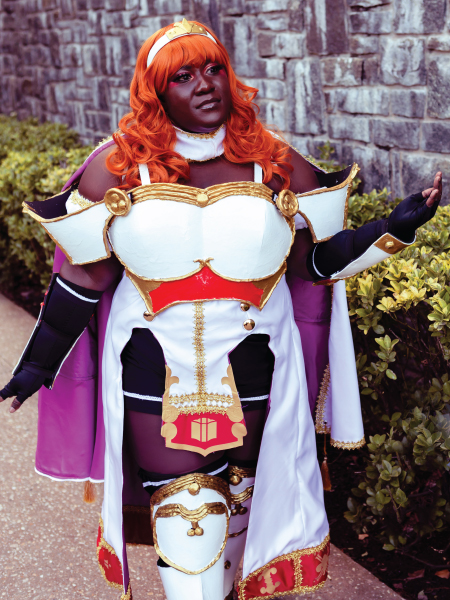 StarDust Megu
Cosplayer
Stardust Megu is a Black, Plus Sized and Bi cosplayer and judge from NYC. She has been cosplaying for over 13 years, competes at cosplay contests, and even won numerous awards. Megu has made over 90 cosplays, and specializes in needlework, armor, and props. Along with posting her cosplay progress and craftsmanship tips, Megu also uses her platform to push for diversity, and especially in the crafting and competition side of cosplay. She believes that anyone regardless of race, body size, genders, etc. can be a crafter!

Manly Battleships®
Panelists
The Manly Battleships® are a group of fun-loving guys and gals that have formed a programming powerhouse on the east coast convention circuit. Veteran panelists combine their powers with a circle of long time con-goers, otaku, and deviants to form the new titan at the front of the con scene. The Fleet's arsenal offers a lot of a lot, and a little of everything! From the "stay fun" academic to over-the-top entertainment panels; high quality times are to be had under the Fleet's banner. No matter your pleasure, there's a Manly Battleships® event that's right for you!