Activities
Nintendo
Nintendo Representatives will be stopping by our show with some playable demos of their current games! Check out their table from 2PM – 4PM, they will be doing giveaways. First come, first served, while supplies last! Let's a-go!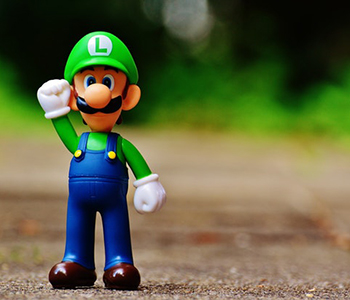 Artist Alley / Vendor Hall
Shop 'til you drop in the Kogaracon Artist Alley/Vendor Hall! Artists and Dealers have been specially curated for your enjoyment and your wallet's dismay. Buy anything from beautiful art prints of the latest hot anime to a new plush friend for your bed! You can even rep Kogaracon with official merchandise while supplies last! Come out, have fun, and spend responsibly.
Shop from 10:30AM – 6:30PM.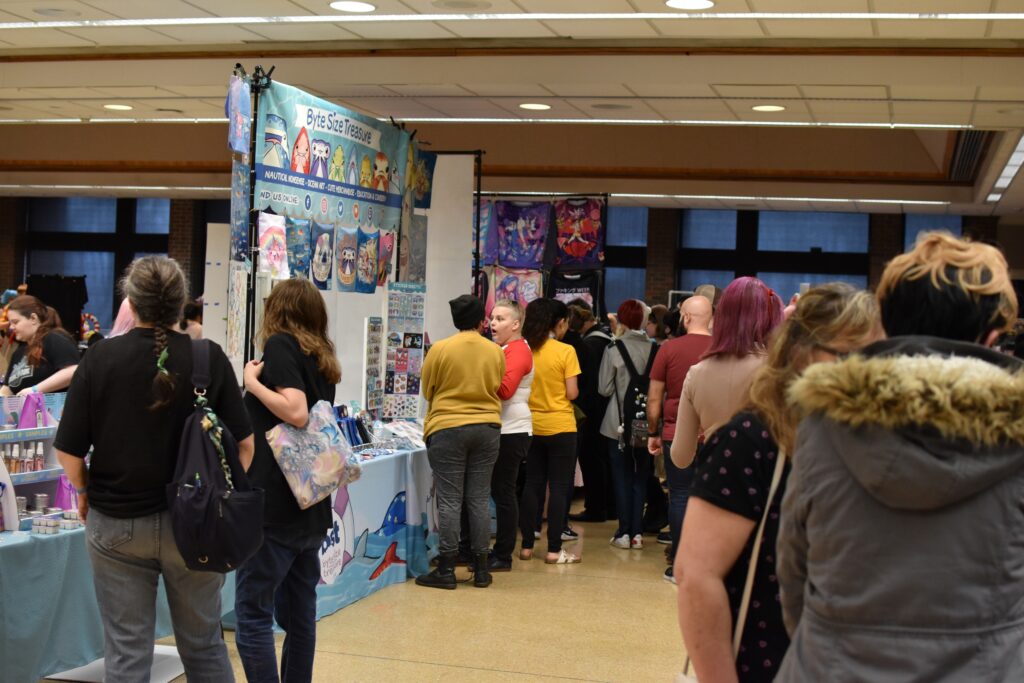 Asian Food Fest
11:00AM – 6:00PM
Check out the first Asian Food Fest that we will be hosting at Kogaracon. Travel across Asia with our food vendors from various Asian inspired cuisines. Support local businesses and celebrate the start of Asian American Pacific American Heritage Month by trying different types of food that you can find all in one place.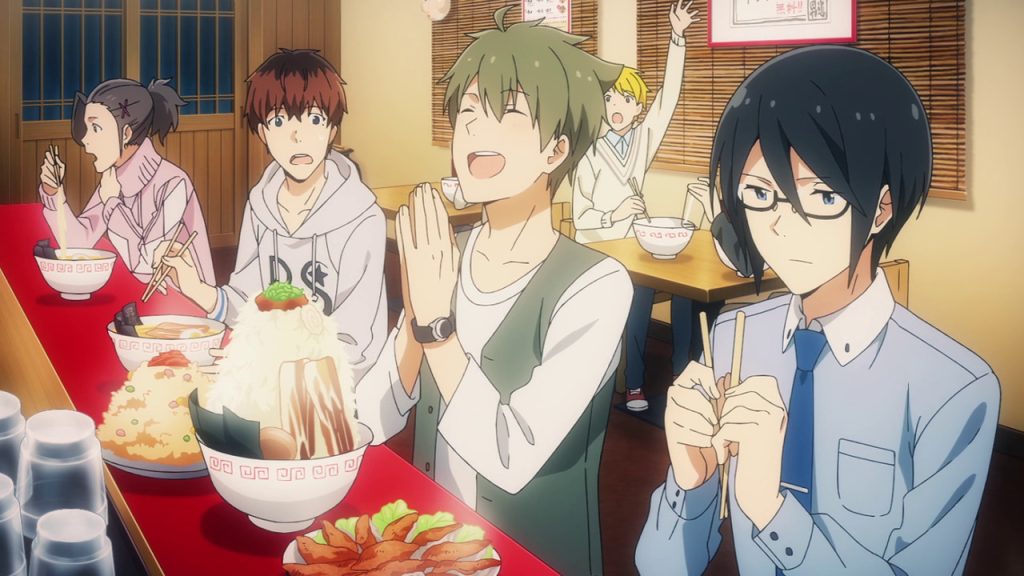 Koga Cosplay Contest & Runway
Can't wait to see what everyone's been building and making? Come on down to the Koga Cosplay Runway at 5:45PM in the Performing Arts Center to support these fine cosplayers as they strut their stuff! See your favorite characters come to life on stage!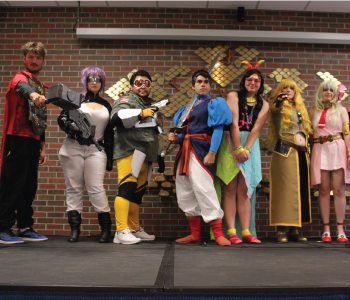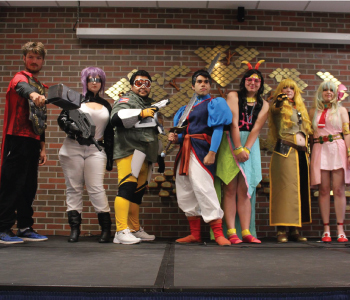 Karaoke
10:00AM – 6:30PM
It's time to sing your hearts out to the greatest tunes of the century! If you like jamming to anime openings and endings, K-pop, Broadway Hits, J-rock, Taylor Swift, or any kind of music at all, be sure to stop by at the karaoke room! The internet's the limit here, so feel free to come and request any song you've been wanting to rock out to. Our karaoke is an all-day open mic party session that you definitely won't want to miss out on.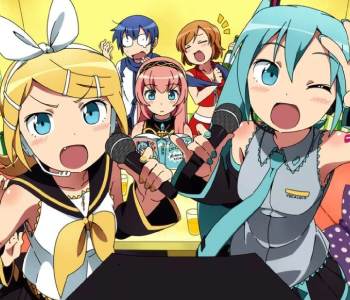 Philadelphia Pokemon League
Philly Pokémon League is going to have a tag team battle with Kogaracon! Saturday May 6th, we will be joining forces for a day full of panels and a free and epic Pokémon tournament! Swing by to learn about adult Pokémon leagues, competitive breeding, defeat your fellow trainers in trivia, and prove that you can be the Very Best in their 6v6 singles tournament! Please see phillypokemon.com for more details and make sure to bring your Nintendo Switch for some good Pokémon fun!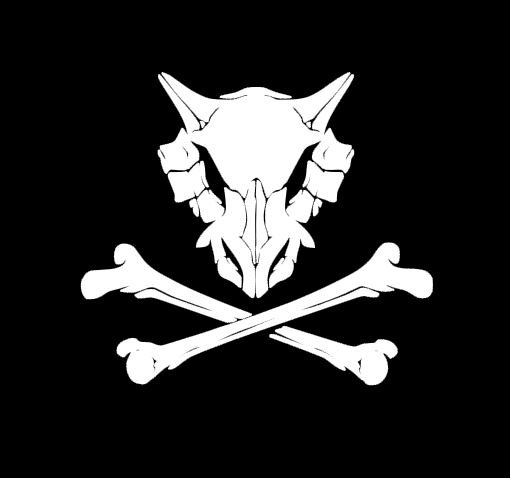 Illustrious Cards & Games
Illustrious Cards & Games will be hosting trading card game tournaments. They will be our official trading card game vendor, so check them out at their booth or their tournaments. Entry to each tournament is not included with your convention badge. A separate purchase is required.
Pokemon Trading Card Game (Scarlet & Violet) Win A Box Tournament
Start Time: 11AM
Entry: $10
Yu-Gi-Oh! Trading Card Game (Cyberstorm Access) Win a Box Tournament
Start Time: 12PM
Entry: $10
Digimon Card Game (BT12 Across Time) Win a Box Tournament
Start Time: 2PM
Entry: $10
One Piece Card Game (Paramount Wars) Win a Box Tournament
Start time: 3PM
Entry: $10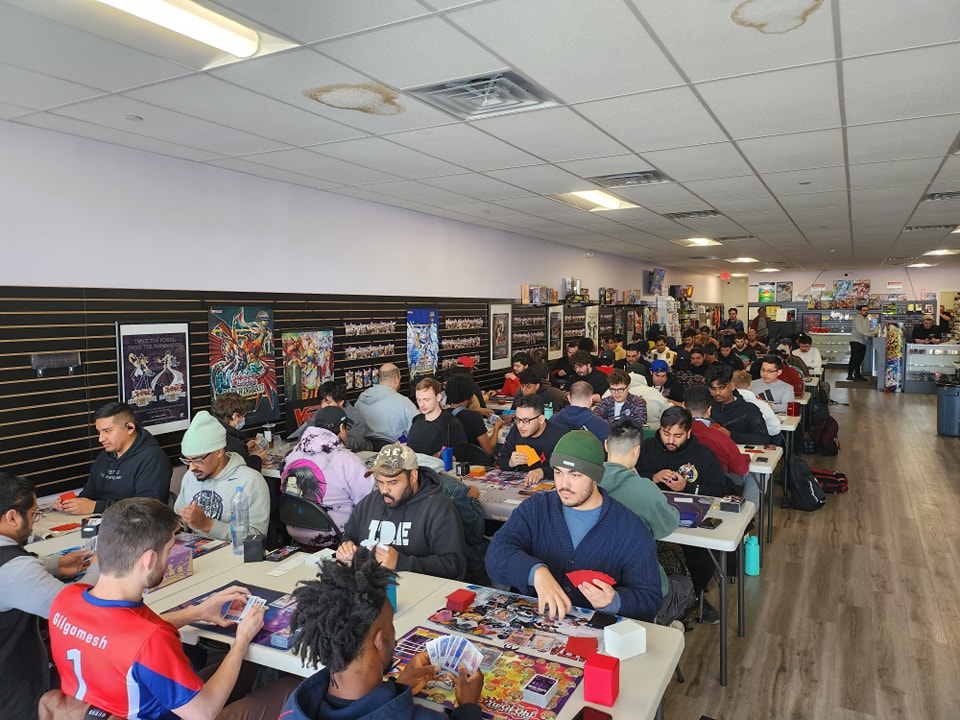 Philly Pri
Join PhillyPri for some games and a KDrama Chat about "The Glory" and more!
PhillyPri is a lover of all things Korean Culture. PhillyPri was created to find like minded people locally (Philly) to celebrate and love KCulture Together hence their motto "Let's KCulture Together". PhillyPri was hoping to find what they enjoyed when traveling to NYC, LA, and Texas in their own city. So for one small event at a time, they started focusing on the Korean Culture that they love in the City they love, Philly!! They previously have held events such as, KPop Dance Classes, Korean Language Classes, Cooking Class, Random Dance Plays, KPop Skate Parties, KPop Game Nights, and KCulture Meet Ups. PhillyPri was Established Oct. 2015.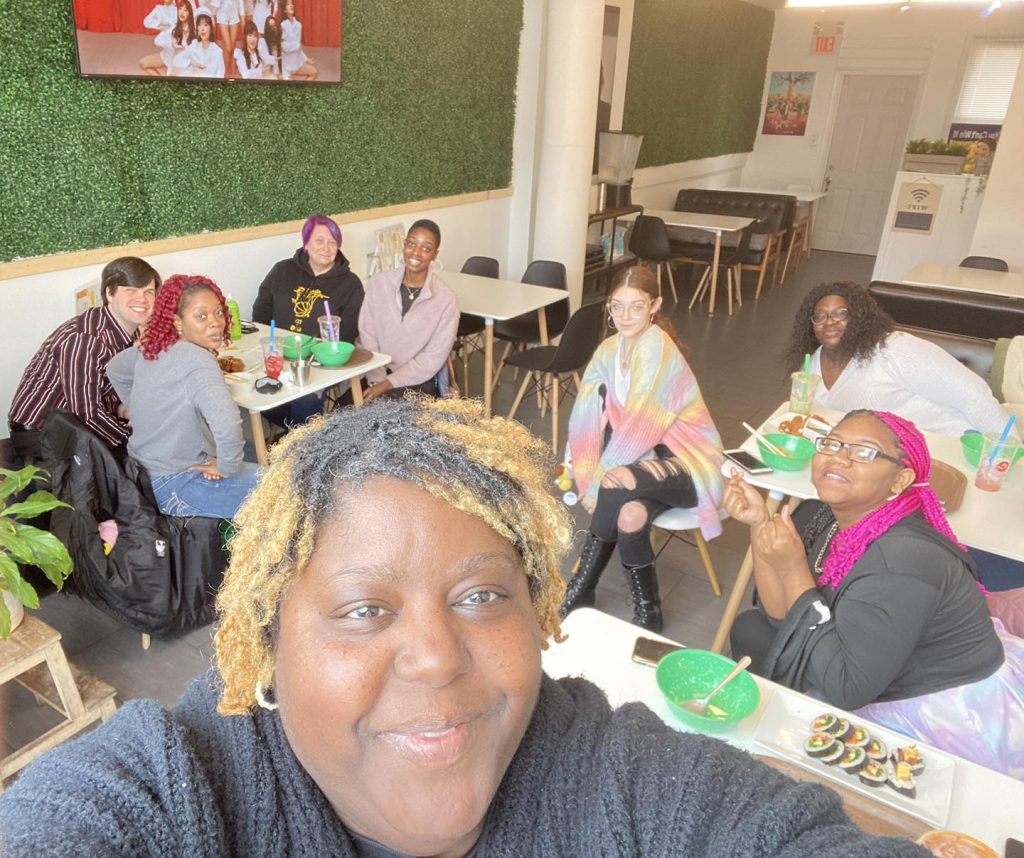 Beyblade
3-2-1 LET IT RIP!!! Get your blader spirit ready as Beyblade will be making an appearance at Kogaracon 2023! Check out our live demonstrations, try out the latest products from both U.S and Japan, learn the History of Beyblade, pick-up cool tips, chill with pro players, AND MUCH MORE!!!!
Also, if you are up for the challenge, participate in the Beyblade tournament, Entry is $5, entry into this tournament is not included in your convention badge. An additional purchase is needed. Otherwise, it is alright to watch and speculate at all the thrilling battles we shall have this time!
For more information or to be part of the Beyblade community, please follow them at @Flameleone2300 on Instagram and Check out their YouTube channel.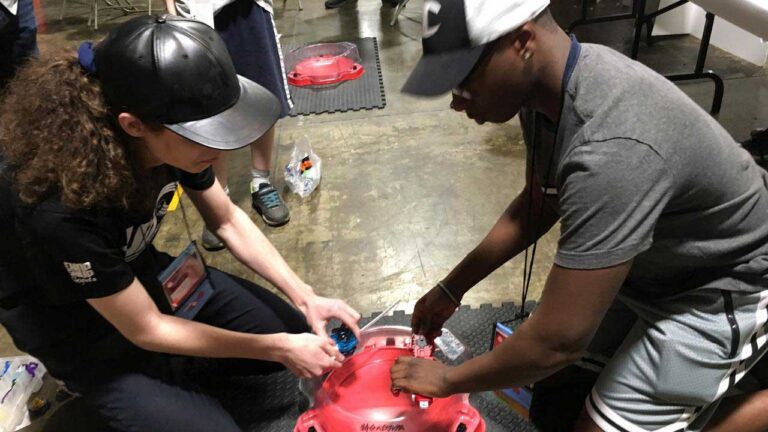 Team Lens Flare
New Jersey based media production team consisting of well lit individuals with no conspiracies.

Team Lens Flare hosts the official photo-booth for our convention! Check them out and smile for the camera in your best poses to get the best shots! They will have prints for sale.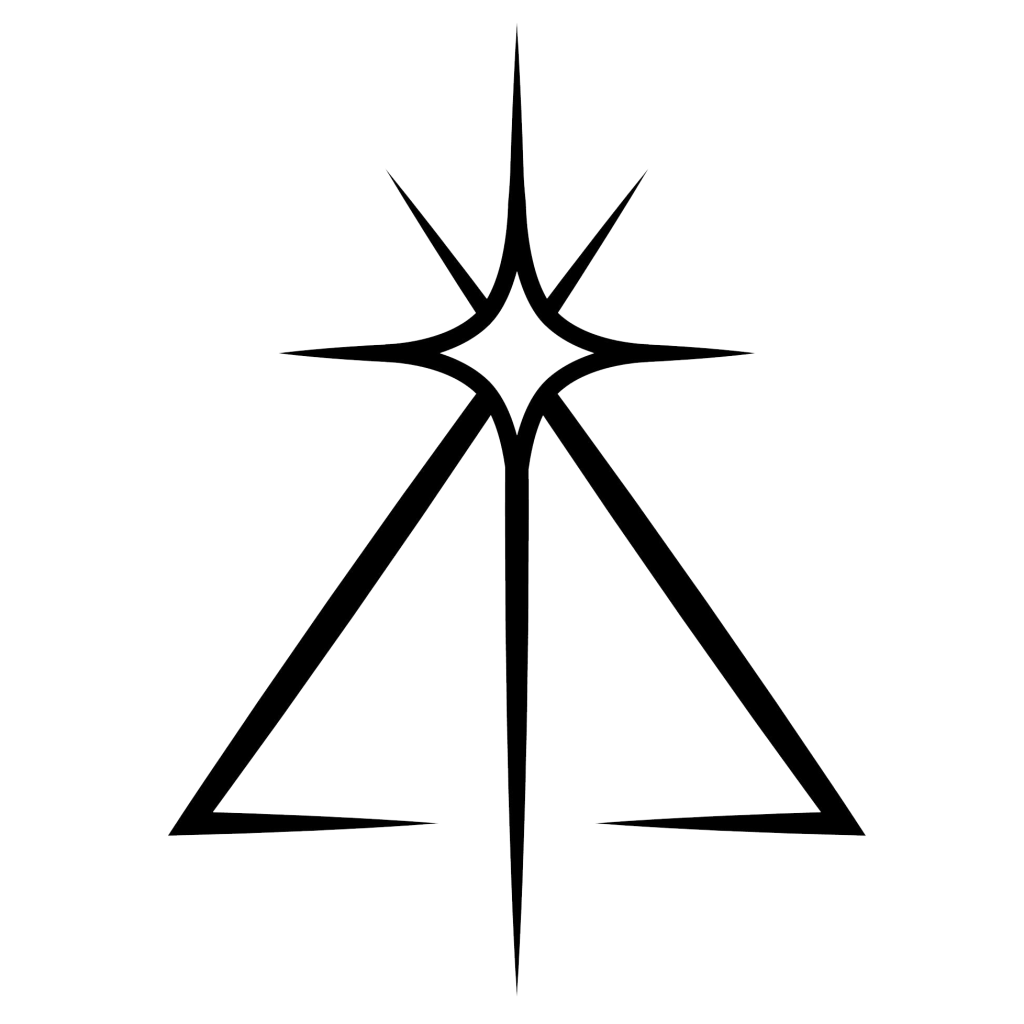 Table Swap Meet and Greet
Why not unload your excess anime swag and come to talk to con chair and available staff about what you liked, what we can improve on and things you want to see and Kogaracon grows at the Table Swap Meet and Greet!