Activities

Artist Alley / Vendor Hall
Shop 'til you drop in the Kogaracon Artist Alley/Vendor Hall! Artists and dealers have been specially curated for your enjoyment and your wallet's dismay. Buy anything from beautiful art prints of the latest hot anime to a new plush friend for your bed! You can even rep Kogaracon with official merchandise while supplies last! Come out, have fun, and spend responsibly.
LEARN MORE

Panels
Visit our exclusive panels and hear what your peers have to say about the anime culture around you. Don't be afraid to participate in a fun and family-friendly environment where you are free to express yourself!
LEARN MORE

Cosplay Fashion Show
Ever wanted to walk the cat walk and FLEX your cosplay? NOW IS YOUR CHANCE, with the Kogaracon cosplay fashion show! Come show the con what cosplay you've been working on! Stop, pose and take a picture with Team Lens Flare from 3PM to 4PM in the Main Events room.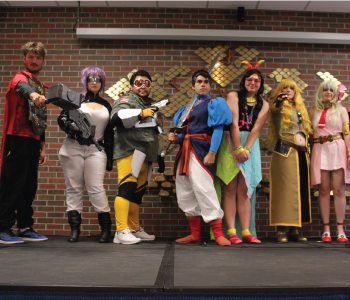 Video Game Room
Welcome to Kogaracon's game room! Our goal is to provide a friendly environment where people can come play video games and socialize with other people of the same interests. Here at Kogaracon we focus on providing a variety of different games so everyone can find something to enjoy. We also host tournaments, which are great opportunities to test your skills against other players and win prizes! Don't forget to bring along your Nintendo 3DS and collect those street passes!
LEARN MORE

Table Top
Come on in and play classic board and party games! With the help of the campus Barnes & Nobles and contributing staff members, Kogaracon boasts a wide variety of games to choose from. Whether you want to play with your own group, make new friends, or even make new rivals, the tabletop and trading card game area is the place for you!
LEARN MORE

Crunchy Roll Chill Room
Relax and vibe with fellow anime friend to some of the latest anime provided by Crunchyroll.
LEARN MORE

Karaoke
It's time to sing your hearts out to the greatest tunes of the century! If you like jamming to anime openings and endings, K-pop, broadway hits, J-rock, Taylor Swift, or any kind of music at all, be sure to stop by at the karaoke room! The internet's the limit here, so feel free to come and request any song you've been wanting to rock out to. Our karaoke is an all-day open mic party session that you definitely won't want to miss out on.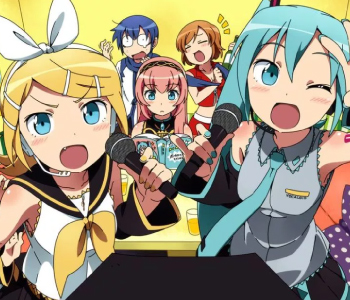 Pokemon GO
If you need some fresh air step outside and play some Pokemon Go! around the Campus we have 13 stops and a total of four gyms (with possible raid opportunities!!!) Whether you play the game casually or your a die hard pokemon fan go exploring @ Kogaracon!